Sush Labs Marks 10 Years in the Mobile App Development Space as It Continues to Serve Clients Globally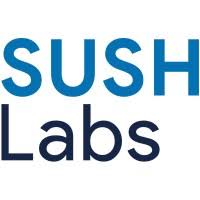 Sush Labs is a leading mobile app and web development service.
SUSH Labs is marking 10 years of diligent service and exemplary success in the app development sector. The company says that it is proud of the achievements it has bagged so far and is looking forward to the next decade.
SUSH Labs has distinguished itself in the mobile app development services space for a number of reasons. First, the company has always insisted on out of the box ideas that meet client needs. Developing an app is easy and anyone with basic programming skills can do it.
However, developing an app that stands out in such a highly competitive space requires a high level of innovation and expertise, something that SUSH Labs has in bundles.
This is why SUSH Labs has continued to attract clients on a global scale, making it one of the go-to technology firms for transformative mobile app development services.
But it's not just mobile app development that has pushed SUSH Labs to the heights of success. The company has also expanded its expertise in web development and design, including e-commerce support for companies that want to sell online.
Over the last 10 years, the firm has remained dedicated towards its founding ideals of professionalism, quality service, and high customer satisfaction. This is not expected to change over the coming years. Starting a business especially in the technology space is risky.
Experts actually warn that a huge percentage of startups tend to fail during their first year. The fact that SUSH Labs has managed to mark 10 years in this mobile app development services industry is a true testament of its resilience.
Nonetheless, the company attributes its longevity to the massive support it's received from customers. There is nothing more important for a business than knowing each customer that comes for service gets the best experience possible.
While SUSH Labs admits that it's hard making everyone happy, so far the feedback it has received from its customers has been just spectacular. The company also notes that it has learned a lot from its 10 year experience.
Moving forward, SUSH Labs is hoping to leverage these lessons to become even better in the way it delivers its technology service. The firm is also expected to continue expanding its solutions to more customers globally as it looks to dominate the mobile and web development space in years to come.
SUSH Labs is also inviting customers to share in this milestone with new orders or even any kind of feedback that may be of help.
About SUSH Labs
SUSH Labs is a leading mobile app and web development service. The firm helps companies establish a strong online presence through innovative IT technology. It has also been doing this for over 10 years and is ranked as one of the leading players in this sector. SUSH Labs also offers professional mobile app design.
For more on its service and expertise, visit sushlabs.com today.
Media Contact
Company Name: Sush Mobile
Contact Person: John Mayer
Email: Send Email
Phone: 08001232777
Country: Australia
Website: https://www.sushlabs.com/