STOGA Pink Introduce The Isabelle Wireless Pro Controller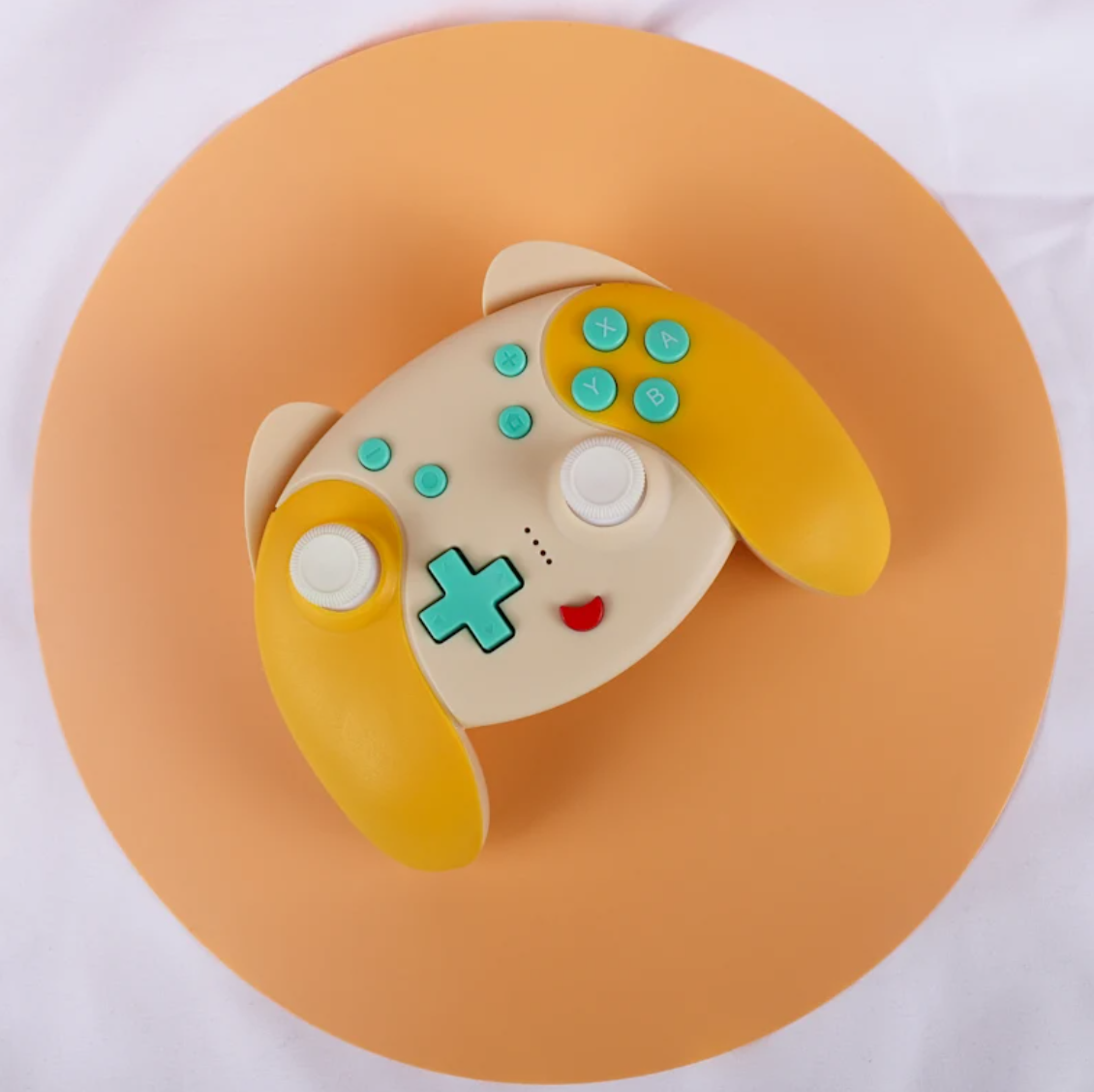 Leading providers of premium quality consumer electronics, STOGA Pink, announce the launch of the Isabelle Wireless Pro Controller compatible with the latest version of Switch/Switch Lite.
The team at STOGA Pink is not resting on their oars of creating groundbreaking consumer products that offer a unique combination of style and functionality with the recent introduction of their Isabelle Wireless Pro Controller. The STOGA Pro Controller is designed for Switch/Switch Lite, STOGA animal Series Controller, with compatibility with all games while helping users to express their personality as they have fun with their favorite games and try to outclass their opponents.
Overview Of The Global Market
There has been a steady increase in the demand for video gaming solutions over the years, with the global market evolving to meet the growing and diverse needs of consumers in different parts of the world. A recent report from Statista revealed that there are more than 3 billion active gamers across the globe, with the numbers practically increasing by the day. In a related development, a plethora of brands, including manufacturers and retailers, have emerged to provide solutions to the needs of gamers, helping the market grow to a multi-billion-dollar industry. Despite the amazing figures from the different stakeholders in the market, gamers still struggle to get the desired experience with their controllers in terms of user-friendliness, durability, and versatility. However, STOGA Pink is looking to change this narrative and ultimately deliver an unprecedented gaming experience to customers with the introduction of the STOGA Isabelle switch controller.
Features Of The STOGA Isabelle switch controller
The controller, which will be particularly attractive to dog lovers due to its unique puppy design, has been described as "a delightful alternative for Switch and Switch Lite controllers." The device was created with the family in focus, helping users to create a playtime for every member with relative ease. The STOGA switch controller is also designed for players that can start with a growing library of family-friendly games, with user-friendly features and functionalities that makes it easy and fun to learn and grow as a gamer. The family-friendly gamepad is versatile and suitable for family entertainment, parties, and festival gifts.
The STOGA Isabelle switch controller comes with two analogue sticks, an ergonomic non-slip mat, and various buttons, with NFC and one button wake-up function included. Some of the unique features and functionalities of the controller that stand it out from similar products on the market are briefly highlighted as follows:
User-friendly One-button Quick Pairing
One of the standout features of the STOGA Cartoon Puppy Switch Controller is its separate "ONE-KEY" connect button. Unlike other controllers, the device has the separate button to enhance user experience, allowing gamers to pair their switch without necessarily pressing a combination of keys. However, gamers are advised not to touch the joystick when using one-key direct reconnection.
Dual Motors And 6-Axis Somato Sensor
The STOGA Isabelle Pro Controller comes with a built-in 6-axis gyro, dual motors, and turbo function to create an immersive experience for gamers. The feature makes the gamepad the best alternative switch control to play games.
Wireless And Wired Connection
The STOGA controller is designed to support the connection of Switch and Switch Lite in wireless or wired mode, making it suitable for all categories of gamers and types of games.
Comfortable To Hold
The gamepad is also designed to ensure that players enjoy their gaming experience, allowing even gamers with small hands to have a nice time with loved ones. The STOGA Isabelle Pro Controller is ideal for all age groups, including kids, girls, boys, women, and men.
Adjustable Turbo Function
The STOGA Isabelle Pro Controller comes with an adjustable turbo function and 3 turbo speeds, making it easy to play arcade, action games, and a host of others.
Availability Of The STOGA Isabelle Pro Controller
STOGA Isabelle Pro Controller is available for gamers in different parts of the world. Manufacturers of the gamepad have reiterated that the product has local stocks across the globe, including the United States, Germany, Italy, France, Spain, Japan, and can be shipped locally.
For more information about the Isabelle Wireless Pro Controller for the latest version of Switch/Switch Lite as well as other products from STOGA, visit – https://stoga.pink.com/.
About STOGA Pink
STOGA Pink is a consumer electronics brand that seeks to help customers enjoy every moment with their favorite activity, either playing video games, listening to audio content, or even watching videos. The company has a wide range of products with unique designs that are created to help users express their personality without having to sacrifice the desired experience, quality of the product. The products from STOGA Pink come in vibrant colors, animal designs, and other "out of this world" creations to suit the needs of all categories of customers.
Media Contact
Company Name: STOGA Technology Co., Ltd.
Contact Person: HuiMin Jin
Email: Send Email
State: SHENZHEN
Country: China
Website: https://stoga.pink.com/