UninstallService is an app removal service for Windows PC and Mac devices
The issue is that nowadays, most desktop software are released and distributed through installers with.exe files for Windows devices and.dmg or. pkg extensions for Mac devices. Uninstalling the app on Windows or moving the app from Application to Trash on macOS should be enough to remove the app and its associated files but that isn't the case. These common methods, on the other hand, frequently result in leftover files, startup items, and service items at best, and in some cases, slowdowns, longer boot times, incomplete uninstalls while the app is running, or even install errors, indicating previous versions installed or not completely uninstalled and preventing updates, upgrades, or new installation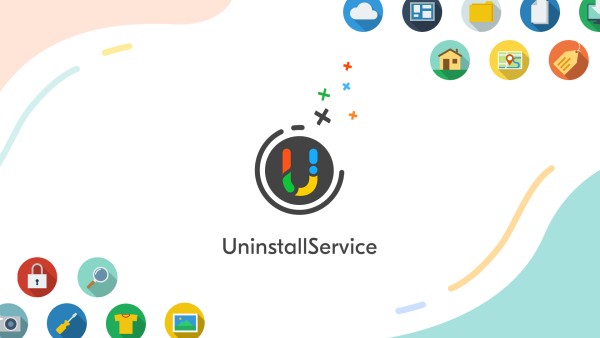 So, what can be done? UninstallService uninstaller apps fall within this category. You may easily delete these unwanted files from your computer with these UninstallService apps. UninstallService is designed with the combined capabilities of an all-in-one toolset and best-in-class professional assistance, and it gives the most simplified and satisfying uninstall experience you've ever had with desktop devices.
If you use Windows, for example, you may find that apps like Google Drive and Google Earth are unable to be reinstalled, updated, or upgraded due to an existing installation or a corrupted installation file. The undesired apps aren't shown in the Apps & Features section of the control panel or under Uninstall a Program.
And If you use macOS, for example, you may notice that apps such as the undesired software are still running actively everywhere after being dragged into the Trash from Applications menu. Sometimes the software won't install because it's incompatible with apps that can't be discovered and removed.
These are some issues that can be resolved by UninstallService.
UninstallService is a one-stop solution for all application requirements. For instance, you can use it to efficiently remove the undesirable program in just a few clicks, and UninstallService uninstaller is a compact and powerful uninstall tool that can entirely delete the unwanted app and associated files.
You will have lifelong access to all features, updates, and upgrades for a one-time fee that is quite fair Not only that, but you'll get lifelong priority assistance via a 1-day response ticket, live chat, and premium community support. All of your technical issues will be handled directly by in-house developers, who will resolve them in a shorter amount of time and get personalized solutions to your issues. The custom fix is an excellent support option for speedy problem resolution. If there is a confirmed remedy is available, our developers will construct a new version for you to fix the problem you've reported.
UninstallService is a one-time fee with lifetime access and support that combines the power of a superior uninstaller with assistance. UninstallService price options are among the most cost-effective service license plans in the industry, making them accessible to everybody. It's a one-time payment with no hidden costs to keep utilizing everything UninstallService offers, including the UninstallService app, updates and upgrades, and unwavering developer support.
Media Contact
Company Name: UninstallService
Contact Person: Noble Nelson
Email: Send Email
Country: United States
Website: uninstallservice.com