Mr. Jing Xiang is Helping Businesses Unleash Their Profitability Instincts With His Business Systems.
Mr. Jing Xiang is the founder of the business profitability solution, PH Platform.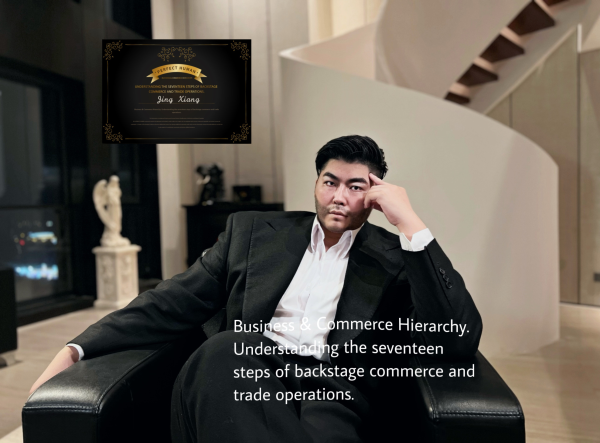 Mr. Jing Xiang is the founder of PH Platform (Lingchai Laishi Co., Ltd.) and the creator and author of "Business Behind the Scenes 17 Nodes", a comprehensive set of business systems which has helped tens of thousands of business people to build their business operation framework. This business system will also become a qualification system to measure individual business ability—a set of qualification systems for business insiders.
Mr. Jing Xiang shared "People are always looking for meaning while releasing their instincts." How to make sense of the instincts people want to release is one of the most important questions you should think about if you want to make a profit in business" is a valuable statement. But unfortunately, the release of instinct is constantly constrained and suppressed in reality; the search for meaning is often not an easy and relaxing task but worthy of celebration. So people will go after meaning to show themselves, but if you can make the release of instincts meaningful, you will get the righteous fervor."
The above quote is valuable and requires one to think about it. Upon contemplation, the person would find that the underpinnings of business profitability have always been: the ravages of human nature and the "tragedy of humanity," and only those who understand this quote are qualified to make more numbers. 90% of one's life is not dealing with people but with human nature; there are no "people" in the business world, only "animals" that are slightly different and carry many of the same animal instincts and inferiority. In business and everything else, needs, emotions, psychology, desires, animal instincts, and people's bad habits shape the course of events.
Mr. Jing Xiang is considered by experts to be the one who can truly transform a person or a business brand into a socially valuable icon in China. He indicated that he will continue to lead the PH Platform (Lingchai Laishi Co., Ltd.) to evolve, becoming a brand with strong social value, and assisting more individuals with potential in society to have rewards compatible with their abilities.
About PH Platform
PH Platform (Lingchai Laishi Co., Ltd.), under the leadership of Mr. Jing Xiang, is primarily dedicated to the creation of human social value signals, as well as the development and exploration of ecological chains underlying social and commercial value symbols. By virtue of many years of research and practice in various fields, Mr. Jing Xiang has achieved remarkable results in a wide range of industries.
Media Contact
Company Name: PHCG Co. Ltd.
Contact Person: Ray. Jin
Email: Send Email
Phone: +1 310-800-7688
City: Los Angeles
State: California
Country: United States
Website: www.PerfectHumanCG.com