Esports Drives STEM Education in a Thrilling Global Race Series Competition that Starts on Thanksgiving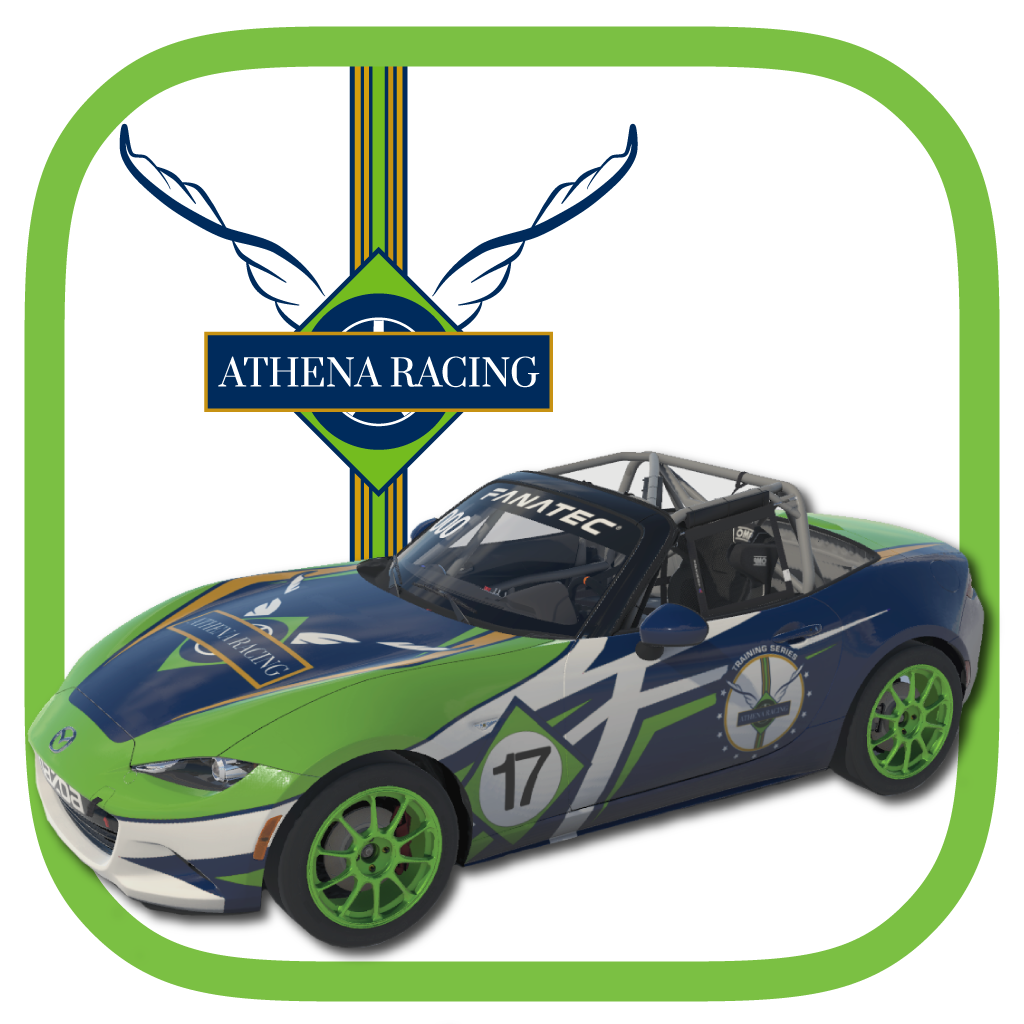 Award-winning STEM education program, Athena Racing, announces plans to host a global virtual competition for all who love of esports and racing
The team at Athena Racing, led by the forward-thinking Founder & CEO Loxley Browne, is staying true to their goal of creating an education platform to improve the learning experience by helping students – girls, boys, men, and women – of all age groups discover the job opportunities available in automotive, motorsports, and transportation via STEM education through their DRIVE Training Series.
With the introduction of the DRIVE Training Series, Athena Racing will host a global competition from November 25, 2021, through June 18, 2022, with those interested in competing in the Global DRIVE Championship Cup required to participate in the entire 25-week training series. Amateur racers who want to practice and perfect their lines before their next race can also subscribe for single tracks.
The DRIVE Training Series is offering a VIP Track Day experience for the finalists, a cash prize of $25,000 to the Grand Champion, industry prizes, and a host of other rewards for subscribers. The top time-trial winners will be invited to a VIP experience at the Portland International Raceway (PIR). There the finalists will be in a final race to the finish – in driving simulators next to each other – to claim the title of the DRIVE Champion. Drivers, their families, and sponsors will take laps as passengers on the racetrack in the real cars that have been raced virtually. Instructors Bronze FIA licensed Professional Driver, Dominic Cicero, and SRO GT World Challenge America GT3 driver, Erin Vogel will be at the wheel giving the finalists thrilling rides of a lifetime.
The introduction of Athena Racing's DRIVE Training Series for esport gamers and automotive enthusiasts is launching at the perfect time! Millions of gamers worldwide are bridging their gaming expertise with career possibilities to take their newly formed skills forward into the workforce. These skills are the perfect introduction into the transportation sector as gaming continues to change the face of technology and how industries grow. This nonprofit's race training initiative enables subscribers to work with a group of peers, industry experts, and racing professionals as well as gain access to STEM.org certified programming from Athena Racing, FIA licensed professional race car drivers, racing celebrities, driving aficionados, and a global community of driving SIM gamers.
"Our team understands the importance of bridging the virtual racetrack to the real world of racing," says Loxley Browne, Athena Racing's CEO. "By providing a learning environment that is entertaining and filled with great content our subscribers will learn the tracks and the STEM principles as they apply to the racetrack. How to really drive on a driving simulator versus treating it as though it is a time-sucking game. It doesn't matter if you are a student in middle school, an adult wanting to make a career change, or an amateur driver refreshing your racing lines before your next race. Regardless of age or gender, our DRIVE Training Series is a tool that can be used by all."
The courses by Athena Racing teach the fundamentals of STEM education as they apply to the racetrack and life, helping students – girls, boys, men, and women – of all age groups across the world to succeed in their career goals when approached with curiosity to learn. The 25-week training series focuses on 5 Racing Series – Sprint Racing, Off-Road Racing, Endurance Racing, Rally Racing, and Indy Car Racing. Each session includes 5 Segments – Racing Instruction, Car setup & Theory, Pro Athlete Mental Resiliency Training, Business & Spokesperson Training, and Job Opportunity Exploration.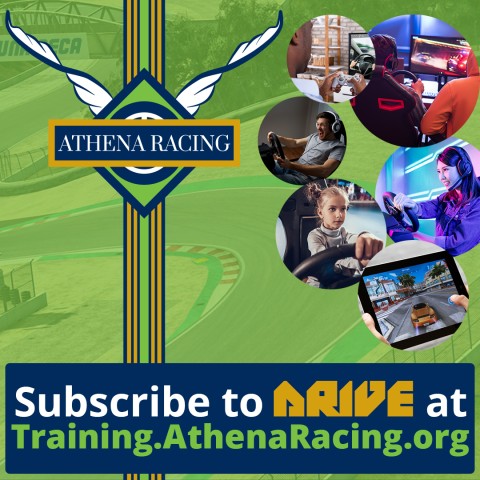 For more information and to REGISTER FOR THE DRIVE TRAINING SERIES go to Training.AthenaRacing.org. Registration deadline is November 30 for those who want to compete in the Global DRIVE Championship Cup. Subscribers can also register for individual Race Series (there are five to choose from, each lasting 5 weeks, between November 25 and May 12) or individual tracks.
About Athena Racing
Athena Racing is an award-winning, STEM-education program, a 501(c)3 nonprofit, that provides training for young girls in middle school and high school who are interested in discovering career paths in engineering, design, robotics, driving, or business in the automotive, motorsport and transportation industries.
In April 2019, founder Loxley Brown began brainstorming of how she could turn a love of cars and racing into a team – a movement – a way of changing the status quo for young girls. The DRIVE change movement has been in full throttle ever since. Athena Racing's diverse team of board members and industry experts are paramount to the learning experience by providing their experience which ranges from the racetrack to the board room.
FOR MORE INFORMATION VISIT:
Media Contact
Company Name: Local Crown, LLC
Contact Person: Trey Carmichael
Email: Send Email
Country: United States
Website: thelocalcrown.com